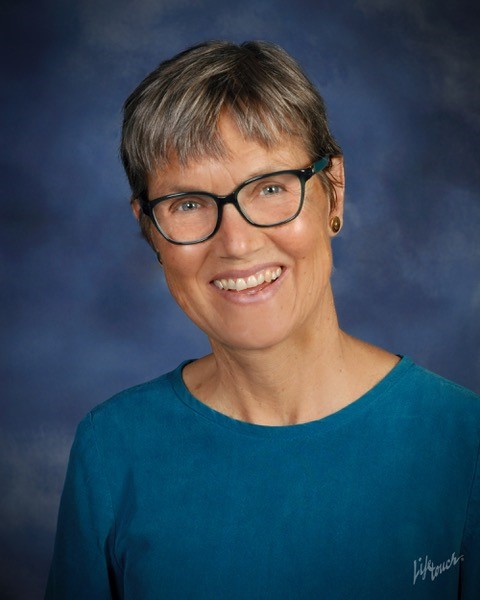 Greetings! We are glad you are visiting the Santa Teresa Hills Presbyterian Church website. I am Rev. Evie Macway. I am currently serving as the transitional pastor for Santa Teresa Hills. This means that I have joined in ministry with the Santa Teresa Hills church family for a time as they search for a called and installed pastor to serve among them in the years ahead.
I feel called to be a part of this active, loving congregation and growing in faith and ministry as together we listen for God's call and respond with our lives.
I have served PCUSA congregations in Sunnyvale and Santa Cruz, California and in Louisville, Kentucky. I graduated from UC Davis with my undergraduate degree and Louisville Presbyterian Seminary with my Master of Divinity. I was ordained in the PCUSA in 1983.
My husband and I have four adult daughters and two grandchildren. In my down time you will find me lap swimming at the local YMCA, taking a slow jog around the neighborhood, knitting or sewing, and of course, spending time with the grandchildren. 
If you visit Santa Teresa Hills Presbyterian Church, please come and say 'hi'!
Evie
---
To contact Evie Macway, Pastor
please use the form below.
Or call: the Church Office, 408-629-5906.